Helical Pier Installation Fort Pierce
Foundation Helical Piers Installed in Fort Pierce
Helical piers for structural stabilization, New Construction Helical Piles
Installing helical piers in the Fort Pierce, Florida area can be a tricky business.  The helical plates synced to the shaft of a helical pier aid in  advancing the pier deep into the soil during install, and solidly anchor it in place when competent load-bearing soil is ascertained.
If your home is experiencing such issues as a sinking or settling foundation, cracking floors or walls, or other problems foundations may suffer from, you need expert foundation repair advice and solutions from Solid Foundations. By utilizing top-of-the-line foundation helical piers for structures that are showing damage from settlement, we can offer the perfect foundation solution and remedy your situation.
Our warrantied helical piers can permanently fix your foundation issue in the Fort Pierce area! Call us for a complimentary helical pier installation quote today! Our experienced techs are standing by and look forward to meeting with you.
What are Helical Piers?
Helical piers can stabilize settling foundations by connecting footings and walls to solid, load-bearing soils. The helical plates welded to the shaft of a helical pier are designed to pull the pier into the soil when the pier is installed.
By measuring turning resistance as a pier is driven, the contractor can determine when the pier has reached competent load-bearing soil. Piers are connected to the foundation with strong steel brackets.
We install Helical Piers in Florida!
Our Techs at Solid Foundations want to assist you in restoring the value of your home through structural stability. To this end, we have a wide variety of repair solutions that can address foundation problems of any kind.
We would like to provide you with a free, written helical pier installation quote. Each quote includes a free on-site inspection and a professional consultation.  To schedule your appointment, call or e-mail us today!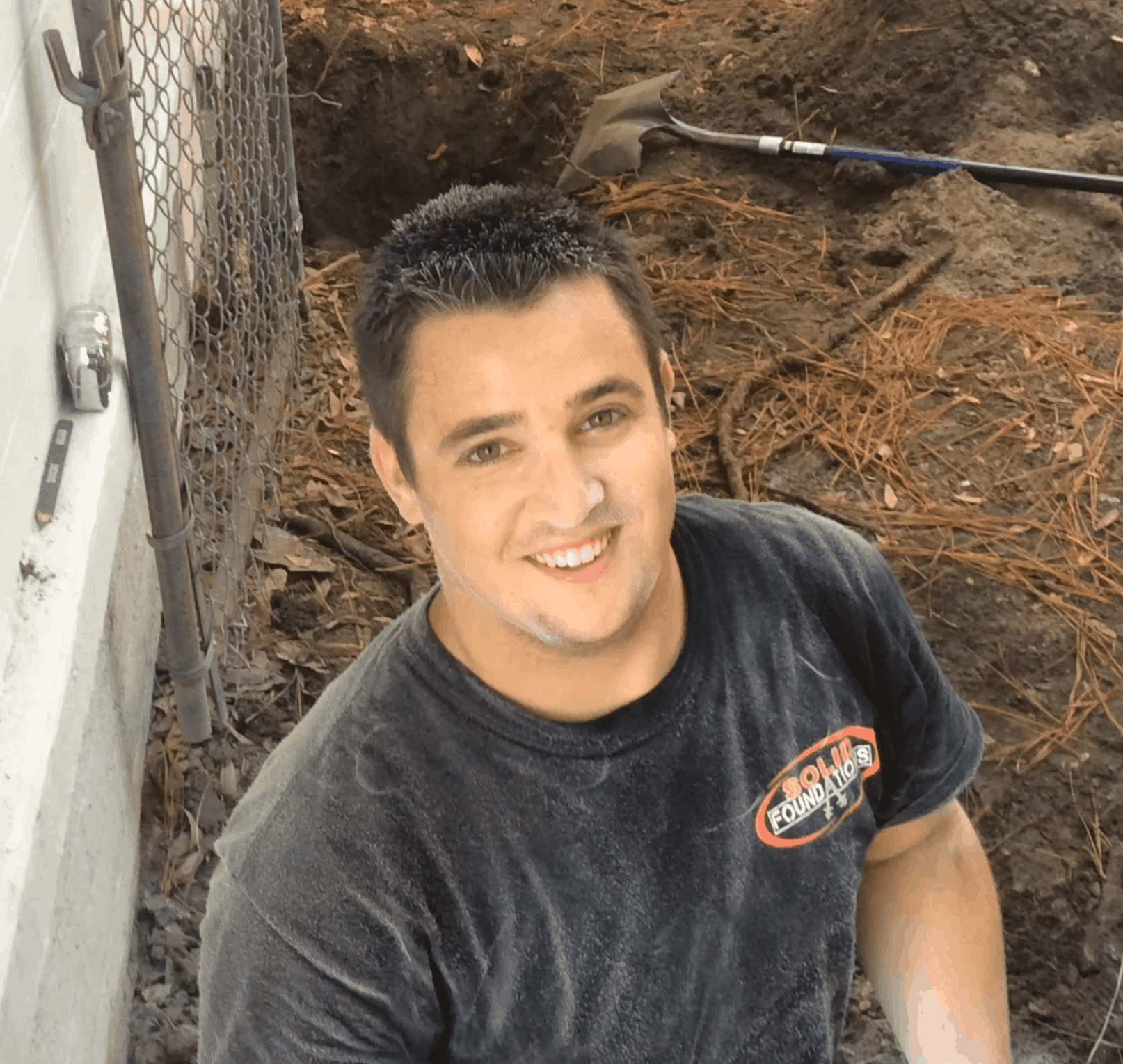 CALL SOLID FOUNDATIONS TODAY
We look forward to speaking with you regarding your project.